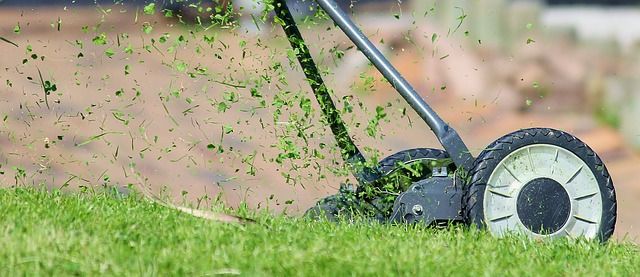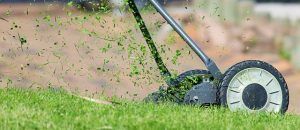 As the days get warmer and plants start to grow, now is the perfect time to prepare your lawn for summer. From dry weather to rising temperatures, summer can wreak havoc on your grass and landscaping without proper preparations. Keep your lawn looking in pristine condition this season with just a few easy lawn care steps.
Mow Your Lawn Regularly
During the summer season, the high temperatures and increased precipitation in some areas can cause your grass to grow quicker. Mowing your lawn properly is one of the most effective steps you can take to set maintain your beautiful lawn. It is ideal to mow your lawn at least twice a week in the summer. Always avoid mowing your lawn during the hottest time of the day, instead mow your lawn as the Sun goes down. After mowing, spread out grass clippings to provide extra shade and to avoid excess moisture in any one area.
Remove Any Weeds and Moss
Many yard weeds are aggressive and will steal nutrients and resources from your lawn. Remove weeds before they get out of hand and negatively impact your lawn. In addition to simply pulling them up, there are preventive measures you can take to stop weeds from growing in the first place, including:
Mulch: this stops fledgling weeds from accessing sunlight.
Corn gluten: dries out roots, preventing weeds from accessing water and nutrients.
Horticultural vinegar: effective weed killers, but can be equally harmful to grasses and other plants.
Chemical herbicides: highly effective at killing weeds but have very negative environmental impacts
Aerate Your Lawn
Use a lawn aerator and make multiple passes over the most compacted areas of grass. Leave the oil plugs in the lawn and allow them to dry out, then run them over with a lawnmower or with a rake. Aerating your lawn creates small holes in the soil, which allows water, air, and nutrients to enter the roots. Allowing these to enter the soil creates a healthier and more vibrant lawn.
Reseed Your Grass to Promote Growth
During the spring and summertime, your grass is actively growing so it requires nutrients. Spread a small amount of fertilizer before adding the seed on top of your grass. You can use mulch or a seed accelerator to encourage growth, along with a healthy supply of water. Fertilizer plays an important role in a healthy lawn while getting rid of weeds and pests. Use the correct fertilizer for your grass to achieve the desired results.
Does your lawn need a little extra care? Contact us today to get started to creating the lawn of your dreams!
Contact Organic Lawns Today for Eco-Friendly Lawn Care!
Since 1996, Organic Lawns has earned a reputation for itself as the finest organic lawn care company Maryland has to offer. The only thing we value as much as following ethical and sustainable lawn care practices is our customers. Consider hiring us to service the lawn of your MD home. You can count on us not just to ensure you have a lush, green lawn, but also for the highest standard of customer service.
If you are in search of reliable lawn care services in Maryland, contact Organic Lawns. We offer quality service and products at an unmatched price. Let us help you feel confident in your property. If you're interested in having your lawn treated organically by a family-owned and operated local business, contact us for a free lawn estimate, or give us a call at 410.536.5800.