Premium-Plus Lawn Care Package
If you want a lawn that shines, you need the right lawn care services. Keeping your lawn in tip-top shape involves a lot of work, and many homeowners in Maryland lack the resources to do it themselves. They want a better-looking lawn, but they can't clear time for it in their busy schedules.
Let OrganicLawns help you instead. We use our knowledge and equipment to build a better lawn. Our premium-plus lawn care package offers outstanding lawn care services to create lush, thick grass you will love.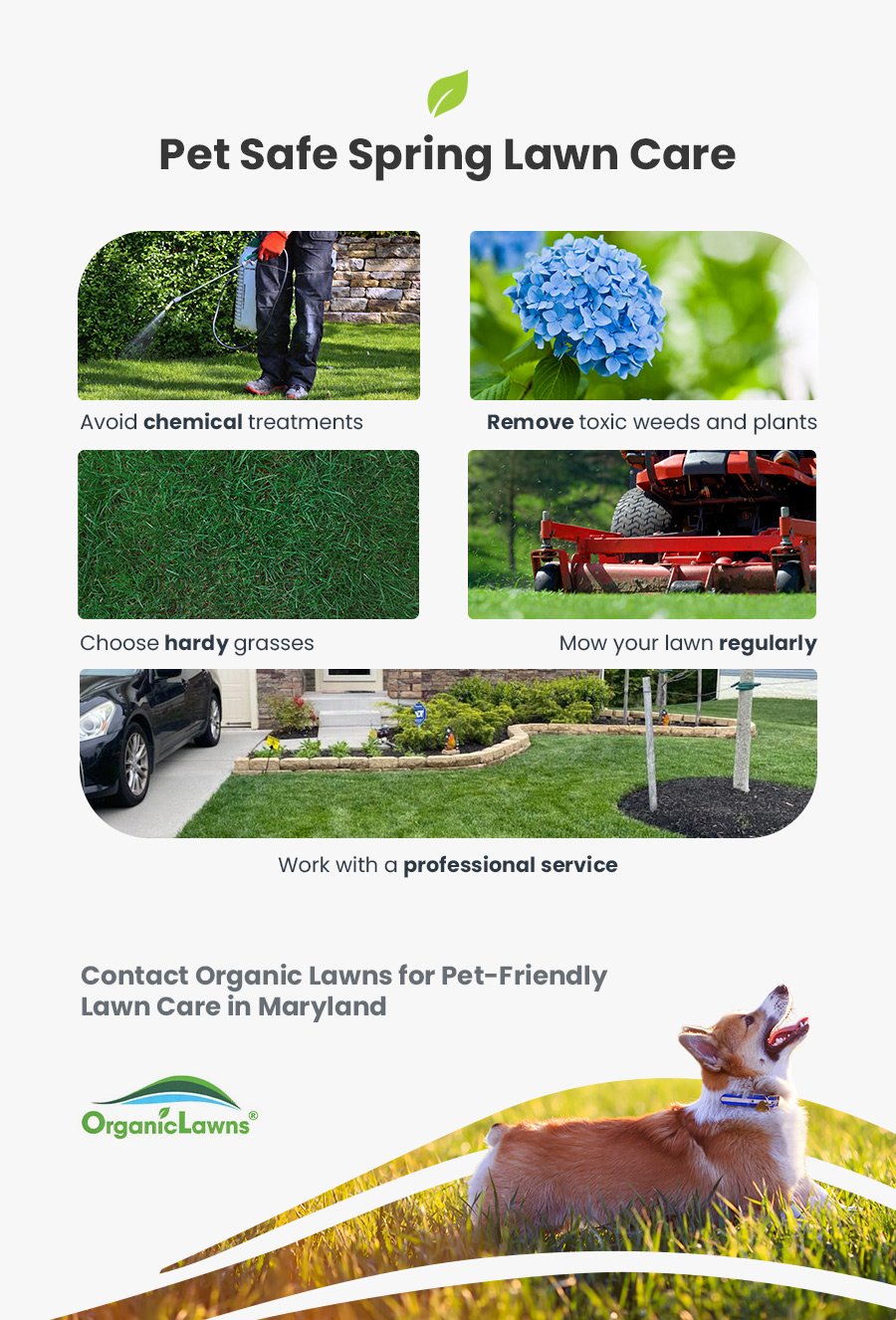 Services Offered in Our Premium-Plus Package
We provide various services with this package, such as the following:
Fertilizer and Weed Control

Our weed control products attack weeds before they begin growing. We use an organic-based fertilizer and weed control that kills weeds almost immediately and prevents them from regrowing.

Soil Amendment

We condition your soil using soil amendment, enhancing its ability to retain water. Improving your soil offers your grass and plants a better environment to grow in, enhancing your lawn.

Annual Soil Testing

We test your soil annually, measuring the pH balance and searching for nutrient imbalances that could prevent grass and plants from thriving. We address anything we find to make your lawn more hospitable.

Grub Control

Tiny grubs can wreak havoc on your yard. Grub Gone, a 100% natural product, kills grubs without hurting the beneficial insects on your lawn.

Aeration and Seeding

Aeration and seeding are the best things you can do to encourage your lawn to grow and become more healthy. They improve the appearance of your lawn instantly and treat soil impaction.

Starter Fertilizer

Starting with the right fertilizer can enhance your yard immediately. Our organic fertilizer encourages slow and thorough growth of your lawn, making the soil moist.

Nutsedge Application

Our lawn care plan with nutsedge application kills stubborn nutgrass and nutsedge weeds, which can be challenging to control.

Disease Control

When you get lawn care with disease control, you stop dangerous fungi and other diseases from destroying your yard. We work proactively to keep them out for good.

Professional Slice Seeding

Many customers experience lawn damage that kills grass. That's why we offer lawn care with slice seeding to cut into the lawn and create seed-to-soil contact.
Compare Our Lawn Maintenance Packages
We offer three levels of lawn care. Our economy package is the most basic level, including fertilization, grub control and more. The premium package builds on that with additional services, such as aeration and seeding. Our premium-plus lawn care plan is the premier level of service and goes beyond lawn care basics to offerings that will take your yard to the next level.
Which package is right for you? We invite you to compare our three options to find the right match. We offer lawn care for customers throughout Maryland, including the Anne Arundel, Baltimore, Carroll, Harford, Howard, Montgomery, and Prince George's counties.
Contact Us Today 
See all that Organic Lawns has to offer with our premium-plus package! Contact us today to set your appointment or request a quote!