Essentials Lawn Care Package
You want your lawn to look its best. Every season brings new challenges for your yard, from the weeds that pop up in the spring to the grub control demands in the summer to the fertilizing needed in the fall. When you keep up with your lawn's needs, it stays in the best possible condition. But many busy homeowners in Maryland lack the time and knowledge to take care of their lawns themselves.
OrganicLawns can solve your lawn care dilemma. We offer an essentials lawn care package that includes everything you need for a lush, healthy lawn. You select the environmentally friendly products we use to maintain your yard. Our reliable and affordable services make caring for your lawn more effortless than ever.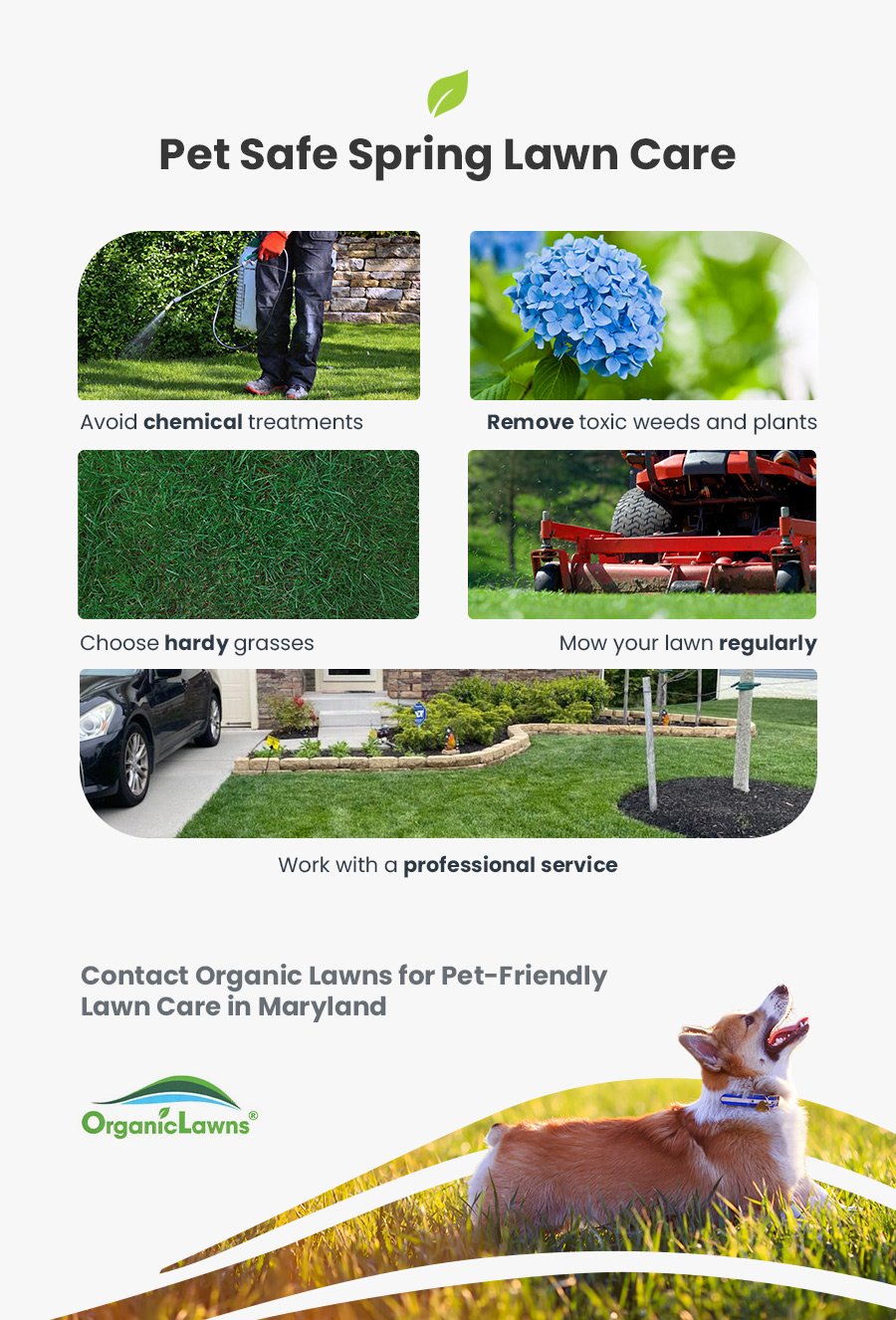 Services in Our Essentials Lawn Care Package
We offer four primary services for our essentials care package:
Fertilizer and Weed Control

Different weeds pop up depending on the time of year. You need regular lawn care with weed control to keep weeds in check. We visit every four to six weeks to apply our weed control products, keeping your lawn weed-free. Our organic-based fertilizer encourages healthy lawn growth.

Soil Amendment

We condition your soil with nutrients to improve its growth properties and fertility. We work the amendment into the existing soil, which drains more effectively with the additional nutrients. By adding soil amendment, we prime the soil for future growth. Our soil amendment encourages water absorption and retention.

Annual Soil Testing

How healthy is your lawn? Our lawn care with soil testing determines your soil's fertility by looking for nutrient deficiencies. We create a treatment plan after seeing the results of your test and measuring the soil's pH level. We can determine what type of fertilizer plan you need based on the soil test results.

Grub Control

A lawn care plan with grub control keeps your lawn from becoming overrun by pests. We use a bio-insecticide to get rid of pests without harming the insects that provide benefits to your lawn. The product is 100% natural and targets grubs and other pests that live in the soil and feed on the grass roots.
Compare Packages to Find the Best Fit
The essentials care package is one of three lawn care maintenance plans we offer customers across Maryland, including the Anne Arundel, Baltimore, Carroll, Harford, Howard, Montgomery, and Prince George's counties. You can choose the right level to achieve the desired outcome for your lawn.
We invite you to compare our packages to see which one fits your needs. Our premium and premium-plus plans include additional services to keep your lawn thriving. Each level builds on the previous one, incorporating more options for maintaining your yard throughout the year.
Request a Free Quote on Our Essentials Package Today
Now is the right time to improve your lawn's health and appearance by choosing our essentials care plan. If you live in Maryland, we can help. Get in touch with us today to request a free quote.