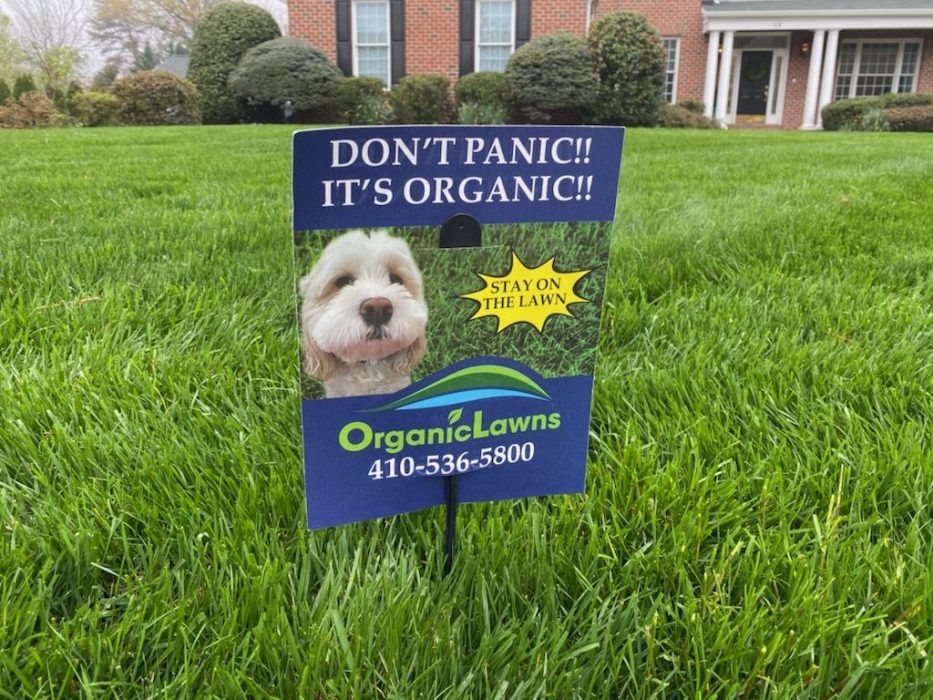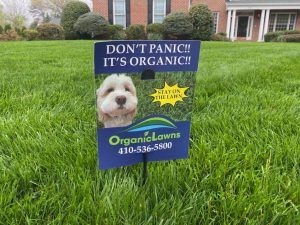 Liquid aeration is actually an organic & natural lawn treatment that is used by organiclawns to help the lawn allow for air, water and nutrients to get to the root system of your grass. We like liquid aeration for a few different reasons. The main benefits include loosening soil, better root development, and finally it provides fantastic results with no messy cores.
How does Liquid Aeration Loosen your Soil?
Our state certified technicians apply our 100% organic liquid solution to your lawn that will penetrate deep into the subsoil to literally soften it so the roots can grow and become vibrant which will help them to flourish. It works both in sandy soils as well as the infamous clay based soils. Our organic product will break down your clay by increasing beneficial microbial activity. The entire process will act to help the absorption of wonderful beneficial nutrients needed to increase density in any given grass area. Humus is also present in our liquid aeration application for sandy soils to give better water retention so as to allow for additional increased absorption.
Better Root Development
Liquid aeration penetrates much deeper than traditional core aeration. When using traditional methods your prototypical aerator only penetrates 2-3 inches. With our 100% organic liquid aeration we are lucky to have the help of Mother Nature to get where the roots actually need it. You will notice less water puddling throughout your entire lawn as drainage is increased in difficult areas.Your lawn will require less water in the hot summer months because of the increased length in your root system using this method. The end result produces a true visibly healthy lawn.
The deeper roots in your lawn will uptake the nutrients from our healthy fertilizers much more efficiently and can now actually be reached and stimulated for a more rapid growth to achieve our ultimate goal. A lush, green, weed free lawn!
No Messy Cores
Our liquid aeration is a fairly new development in the lawn care industry. We have a feeling it's new but it surely is here to stay. The fact that it allows your lawn to perform better and there are no messy cores that traditional core aeration leaves behind is sure to be a big hit with many of our homeowners. We can also apply a beautiful blue tag certified seed when we are finished our liquid aeration to enhance the applications by filling in unwanted bare areas throughout your entire property.
Benefits of Liquid Aeration:
Increase Air & Nutrient penetration
Healthier & Deeper root system
Increase Water Filtration
Better overall health of Lawn
Less Puddling in Lawns
100% Organic & Natural
No Messy Cores!