It has been some time since the spring of 2004. If you lived in Maryland at the time, you might recall a deafening noise resounding from the trees and the crunching of shells underfoot. 17 years have elapsed since then, and the cicadas have begun to emerge once more. Homeowners need to get ready for Brood X. Here's what you need to know about the 17-year cicada, and what their emergence means for you.
The Life Cycle of the 17-Year Cicada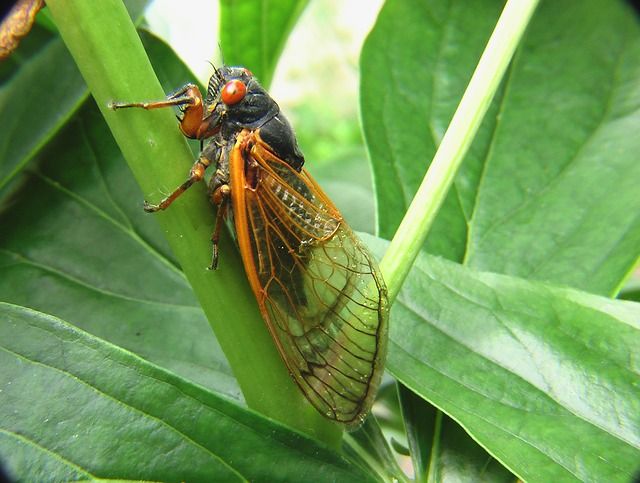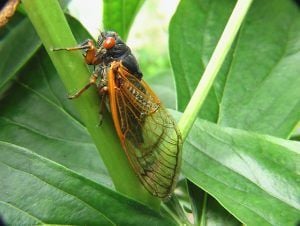 Insects probably aren't your favorite part of the animal kingdom. The list of bugs most people are fond of is relatively short: butterflies, ladybugs, and maybe dragonflies. But to get ready for the return of the 17-year cicada in Maryland, you'll need to know a bit about its life cycle.
Also known as the periodical cicada, these insects are about 2 inches in length. They have jet black bodies, scarlet eyes, and orange venation throughout their wings. You may see their green-bodied cousins, the annual cicadas, every summer.
Brood X cicadas live the overwhelming majority of their lives underground, feeding off of plant roots. After 17 years of such a lifestyle, they emerge as adults to breed in the treetops. Their clock is ticking, as they have less than a month to mate successfully.
In 2021, Maryland is set to be the epicenter of this spectacle. The cicadas will be most abundant between May and June. But what does this mean for your lawn and landscape?
Will the Brood X Cicada Cause Damage?
Countless homeowners across the state wonder if Brood X poses a threat to their lawns and other elements of their landscape. They are known to cause damage to woody plants such as shrubs and trees, as the females lay their eggs in twigs. As concerning as this may sound, you should keep in mind that this isn't likely to devastate a mature and healthy tree.
Still, if you've recently added new trees or shrubs to your landscape, you might want to take some steps to protect them. Netting your young woody plants is an option, but make sure they are well-secured and don't get tangled up. Leave them on only as long as you feel is necessary, because the nets can encourage diseases to develop.
If you don't have any saplings on your landscape, consider waiting until this fall to add some. By the time Brood X returns once more, they'll be mature and strong enough to withstand these insects without a problem.
The emergence of the 17-year cicada is intimidating to some. But it's fascinating, too. Once you've protected your young trees and shrubs, you can sit back and enjoy this seldom-seen spectacle of nature.
Contact OrganicLawns Today for Eco-Friendly Lawn Care!
Since 1996, OrganicLawns has earned a reputation for itself as the finest organic lawn care company Maryland has to offer. The only thing we value as much as following ethical and sustainable lawn care practices is our customers. Consider hiring us to service the lawn of your MD home. You can count on us not just to ensure you have a lush, green lawn, but also for the highest standard of customer service.
If you are in search of reliable lawn care services in Maryland, contact OrganicLawns. We offer quality service and products at an unmatched price. Let us help you feel confident in your property. If you're interested in having your lawn treated organically by a family-owned and operated local business, contact us for a free lawn estimate, or give us a call at 410.536.5800.