It's a little more rainy than usual this time of year, but summer's just around the corner. With summer's heat may come thunderstorms, but also prolonged periods without rain. Droughts can put some serious stress on your lawn, as they deprive grass of the water it needs to thrive. Recognizing the signs of lawn drought stress is key to keeping your grass healthy. When you notice these stages, it's time to bring in a professional!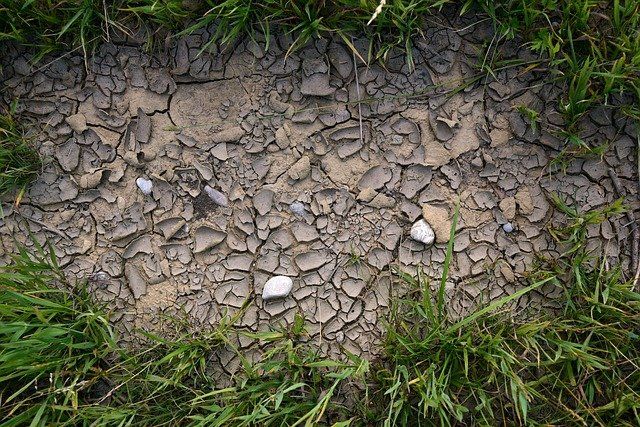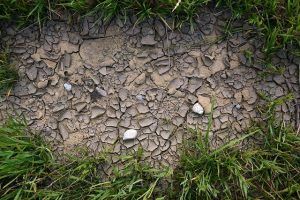 Early Signs of Lawn Drought Stress
The earlier you recognize the signs of a stressed lawn, the more easily you'll be able to bring it back. When it's been a while since the last rainfall, take a look at your lawn. In the earliest stages of lawn drought stress, its color may appear slightly grayer than it did before. You won't see the same vibrant green you did after spring rains.
Now, take a few steps across your lawn. A healthy lawn will spring right back up when you step off of it. But if you can see visible 'footprints' in your wake, the early effects of drought stress have set in. At this stage, simple watering with a sprinkler may be all your lawn needs to come back.
Later Signs of Lawn Drought Stress
If your Maryland lawn doesn't receive the care it needs, it may descend into dormancy—the next phase of lawn drought stress. As your lawn enters the earliest stages of dormancy, it will prioritize survival over growth. As a result, its color may fade to brown. It will begin to look noticeably patchy, too.
As time goes on without intervention, your lawn will become browner by the day. At this stage, attempting to mow is ill-advised. You'll need some help from professionals to whip your lawn back into shape.
The Solution: Professional Lawn Care
When you've noticed the signs of lawn drought stress, it's time to get in touch with OrganicLawns. We have the tools and expertise to bring your Maryland lawn back, no matter how far it has succumbed to the effects of drought.
The best way to save a lawn from the effects of drought stress is a combination of core aeration, seeding, and fertilization. These will get your yard looking how you want it in no time.
That said, it's always best to give your lawn the care it needs before it has the chance to succumb to a drought. Water it deeply, minimize foot traffic, and mow less frequently than you would otherwise. You may even want to increase the mowing height. But if your lawn isn't looking quite how you want it to, you can always count on us.
Contact OrganicLawns Today for Eco-Friendly Lawn Care!
Since 1996, OrganicLawns has earned a reputation for itself as the finest organic lawn care company Maryland has to offer. The only thing we value as much as following ethical and sustainable lawn care practices is our customers. Consider hiring us to service the lawn of your MD home. You can count on us not just to ensure you have a lush, green lawn, but also for the highest standard of customer service.
If you are in search of reliable lawn care services in Maryland, contact OrganicLawns. We offer quality service and products at an unmatched price. Let us help you feel confident in your property. If you're interested in having your lawn treated organically by a family-owned and operated local business, contact us for a free lawn estimate, or give us a call at 410.536.5800.