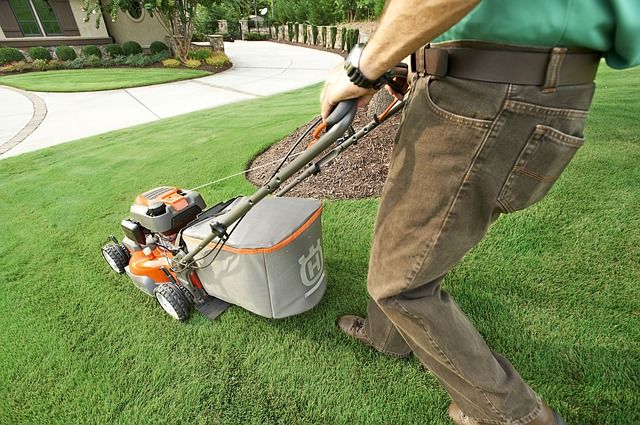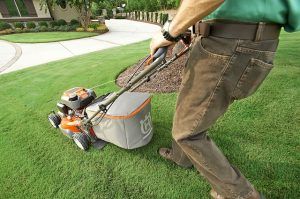 Lawn mowers are an important tool in your summer lawn care kit. They are essential in removing weeds and other unwanted plants from your lawn. There are many different kinds of lawnmowers on the market, and they offer various advantages depending on the type of lawn you have. A lawn mower for landscapers is an investment. The money you invest into your mower is just as crucial as your yard. Take your yard to the next level by purchasing the right lawn mower for your property. Here are some tips to get you started.
How to Choose a Lawn Mower
Measure the size of your lawn before deciding which lawn mower to buy. A push lawn mower is more suitable for a small yard. While a corded or cordless lawn mower better suits medium lawns. Cordless lawn mowers have features that allow you to easily mow around trees, flower beds, other elements which let you trim and shape shrubs in your lawn. Make sure you analyze the terrains of your yard. If there is any sloping or uneven terrain, a self-propelled lawn mower will be more effective. You should also consider your physical capabilities before buying a lawn mower. If you do not have much physical strength, the cordless lawn mower will benefit you as it comes with many features which make it easy for you to keep your lawn maintained.
Types of Mowers
Reel Mowers
Also called push mowers or cylinder mowers, this is the common mower on the market. They are lightweight and compact, making them easy to store and transport. These mowers are also more cost-effective to maintain than motorized lawn mowers, and they produce no polluting exhaust. They usually have three or more blades and are high-performance lawn mowers that cut grass with great efficiency.
Electric Mowers
Electric mowers operate on batteries that can be interchanged between the mower and other lawn tools, which makes them appealing to professional landscapers. Electric mowers are also easier to start than gasoline-powered mowers. If you have limited physical mobility, an electric mower might be best for you.
Gas Mowers
Gas mowers are simple to use but require the most maintenance. You need to regularly change the oil and filters and refill the gas tank. Front-wheel mowers are ideal for flat surfaces and making tighter turns. Rear-wheel models can climb hills easier. Additionally, all-wheel drive mowers can handle rough terrain.
Contact Organic Lawns Today for Eco-Friendly Lawn Care!
Since 1996, Organic Lawns has earned a reputation for itself as the finest organic lawn care company Maryland has to offer. The only thing we value as much as following ethical and sustainable lawn care practices is our customers. Consider hiring us to service the lawn of your MD home. You can count on us not just to ensure you have a lush, green lawn, but also for the highest standard of customer service.
If you are in search of reliable lawn care services in Maryland, contact Organic Lawns. We offer quality service and products at an unmatched price. Let us help you feel confident in your property. If you're interested in having your lawn treated organically by a family-owned and operated local business, contact us for a free lawn estimate, or give us a call at 410.536.5800.